OHIO GIRLS BARREL RACING ASSOCIATION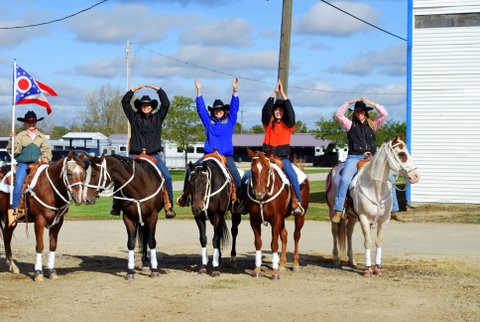 For More Information:
President: Email: Lauren Pollard: Phone 419/631-7147

Secretary: Email: Kelly Joyce or Phone: 937/441-7885

APPROVED SHOWS:

Place your cursor over underlined show name and click for show bill. "LIKE" us on
Check this site out for show condition updates.
WELCOME to OGBRA's website!!!
NOVEMBER:
NOVEMBER 1St, 2016 Starts the 2017 OGBRA Show Season !!
NOVEMBER 13th Fall Meeting
1:00pm @ Bakers (watch facebook for any address changes)
7500 County Road 26, West Mansfield Ohio 43358..Read your meeting requirement rules to remain in good standing.
Please make sure to bring your award donation at this time.
We will be discussing the banquet, any changes, and officer elections
Nov 12th, Ruggles Arena Speed Show, 2651 Twp Road 155, Cardington, OH
DECEMBER:
JANUARY:
Dec 30th- Jan1st, 2017: New Year Spectacular , Champions Center, Springfield, OH
FEBRUARY
MARCH
APRIL
MAY
JUNE
JULY:
AUGUST
SEPTEMBER
OCTOBER:
Approved shows with Pole classes held in 2016= 15
Approved shows with Barrel classes held in 2016 = 16
.
OGBRA Forms About OGBRA OGBRA News OGBRA Pics
2016 Point Standings as of 8/17/2016: (PDF format)
Barrel Points Pole Points Pee Wee Points
IF you cannot view the above files, you may need to load Adobe Acrobat Reader